I don't know what's wrong with me. I haven't been motivated to sit down and sew lately. I think about sewing, I buy sewing stuff like patterns and trims. I'm just not sewing. Ever since I had my Nephew and his family stay with me for two weeks, I haven't been able to get going again. Maybe it's the fact that my cutting table is covered with stuff I need to put away. Maybe it's that I'm working out how to make low-carb a part of the rest of my life. Maybe it's that I want so badly not to be this size any longer. Maybe it's that my sewing room is feeling cramped with stuff that I don't know what to do with. Maybe it's all these things and more.
Here are some new patterns I just bought and plan to sew just as soon as my mojo returns. Some of the images are quite large so you will need to click on them to see the whole image.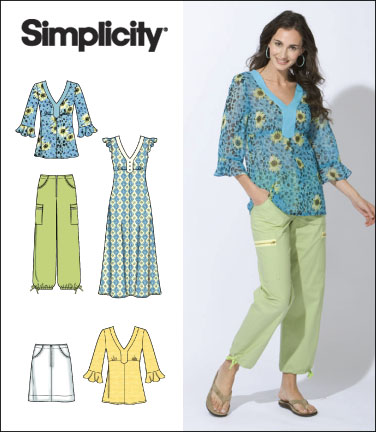 This is
Simplicity 2619
. I don't think this one will look very good on me. But it's a style I really like. I tried to make this style once before and I don't think it looked very good and it wasn't very comfortable.
I got a lot of compliments on the review of this blouse, but I never did finish it and I think I just threw it away or donated it. I think I'll try the style again in a knit with the new pattern. Maybe it was the band under the bust I didn't like. I guess I'll have to do a muslin to know for sure.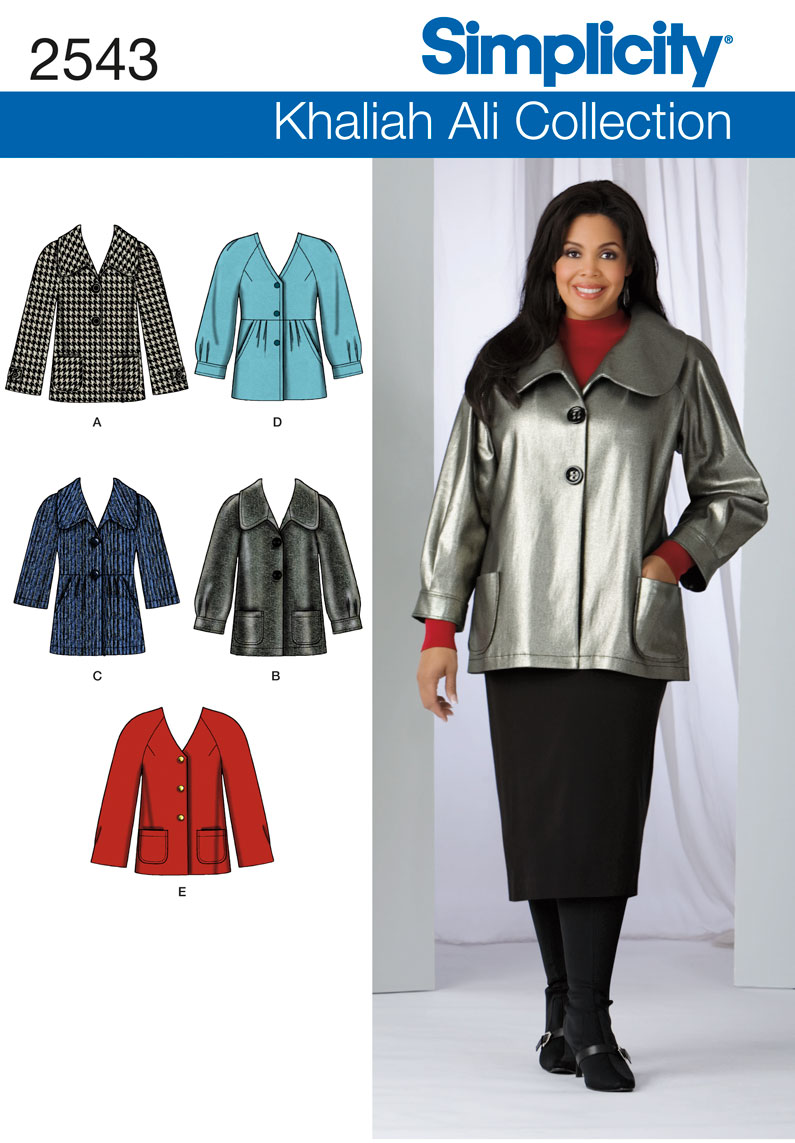 I like View A and View C. I don't know how well those pockets and pleats will look over my big belly and the collar would have to be downsized. I have some black and white houndstooth that would look good in this pattern so I may get to this one before the end of the year. It's just that the last jacket I made took three muslins and a lot of time. However, the jacket was really worth it in the end.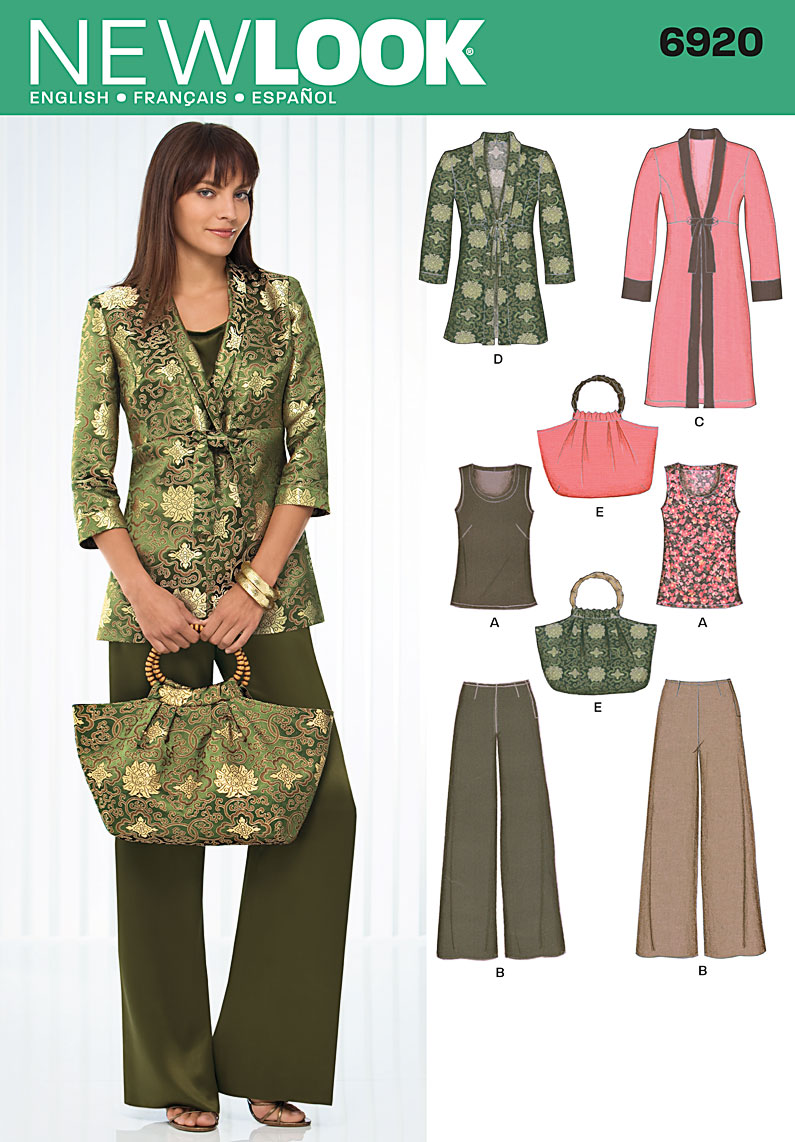 I love this little jacket. I also like that it has a princess seam over the bust which is quite flattering on me. I have some really nice printed stretch moleskin that would be perfect for this pattern. The moleskin has a slick back side that would mean I wouldn't need a lining. This one could be doable in the next few weeks. I also really like the darted shell. I don't have a woven pattern for a shell.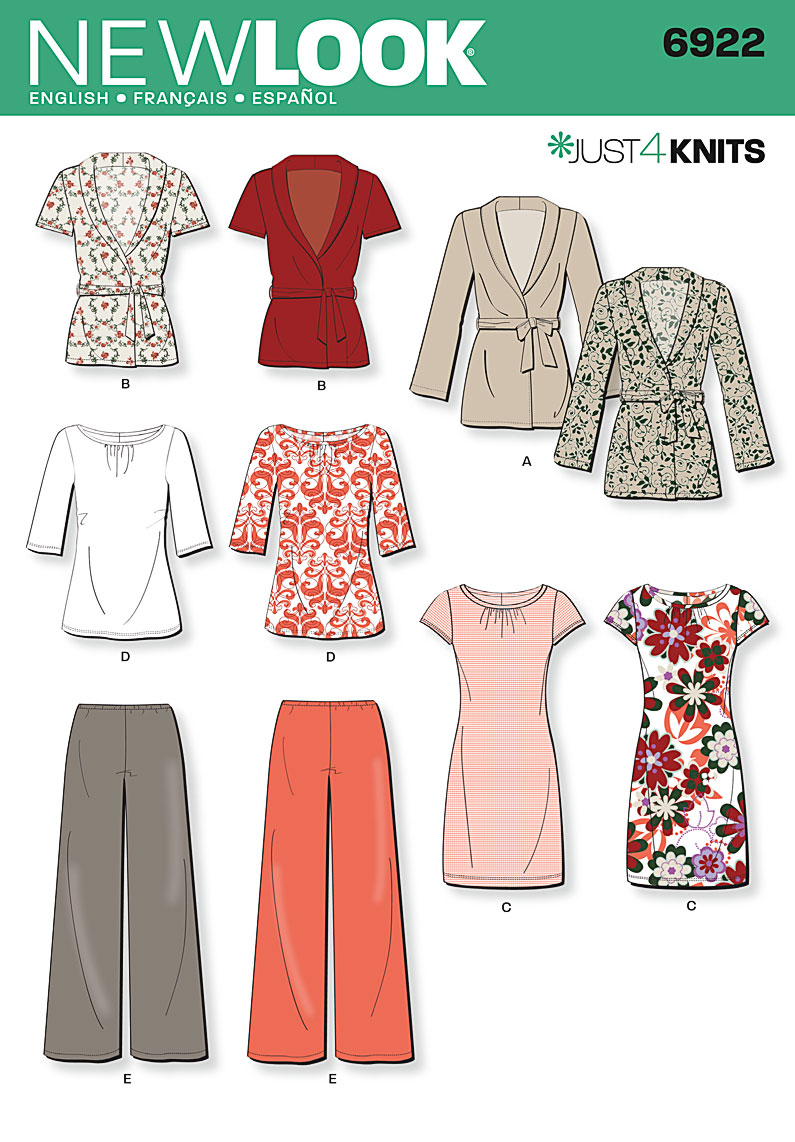 I just love the cardigan with the collar. It looks like a shawl collar but it isn't. It has a sewn collar attached with a facing. I'm not sure how that would work in real life, but I like it in theory. I'm still pondering this one. You know I have a fondness for twin sweater sets and this could be my next one. People will probably start to talk if I make one more from my other two patterns.
I hope you noticed my little runner at the top of my blog. Feel free to encourage me to keep at it. I think I'm doing really great. It's been just over three weeks and I'm down 10 pounds already. I'm expecting another big loss this week. I haven't even been tempted to cheat. Not having my blood sugar plummet has been reward enough. That and finally getting enough sleep. If I were going to cheat, it would have been today. My co-workers brought in a chips, lasagna, and a cake since one of them are retiring. I just ignored it all and ate my fake chicken and vegetables with Alfredo sauce. Yum!